This is an old post from the year 2012 recovered from the Web Archive.
Hello folks!
It's been some time since I last updated you on Unvanquished, but this has been more due to me being busy with a few random things than anything else. I'm free again, so here's a post about what we've been up to.
We've had a lot of development on the mapping front, and I'd like to first bring attention to the efforts of a new level designer that has joined us, Viech. He's currently working on his map Parpax, and after playing through it on our public server a few times, I can say it's really neat! Originally he meant to make the map for Tremulous, but once he's finished with it, he's going to upgrade it to take advantage of the new graphical effects made possible by our engine. Here's one shot of it below, and you can find more here.
Another map that we've had in progress is Thunder, made by the venerable EmperorJack. You may know him from his previous efforts on his other map for Unvanquished, Plat23. He's still in the process of updating the gameplay on it, and once he's done we'll be including it in our map pack. So far, it looks great! Once more, here's another shot, and more can be found here.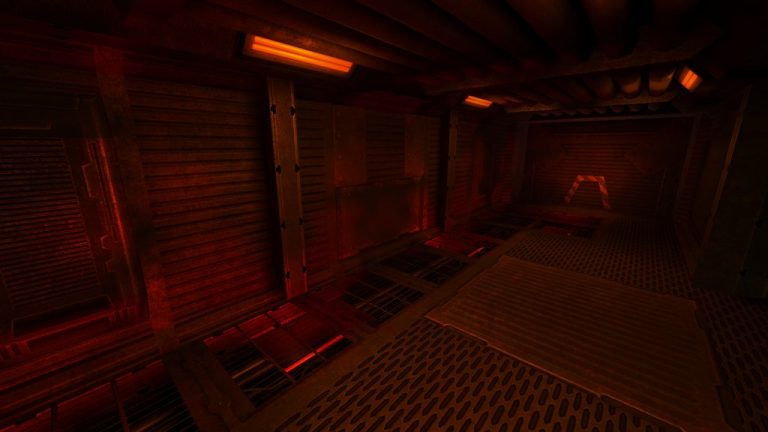 The shotgun made by Stannum was not fully ready for the release earlier this month, but now it is. In addition to touching up the textures on it, he's also added the new human arms to the first person view, so that they will fit in with the human model we're in the process of animating. Over subsequent releases, he will be updating textures on some of his previous weapons, and will also be replacing the current arms with the new ones that match the new human model.
<missing image>
Speaking of the human model, gavlig has made a load of effort in regards to animating it. Quite a few animations are already working in-game, and we're still adding more. The human will be able to visibly equip light armor and a helmet. Of course, the old jetpack and battery pack will still show up on the model, but we will be replacing those soon. In addition, we will also be modeling a new battlesuit, since that's a separate player model entirely.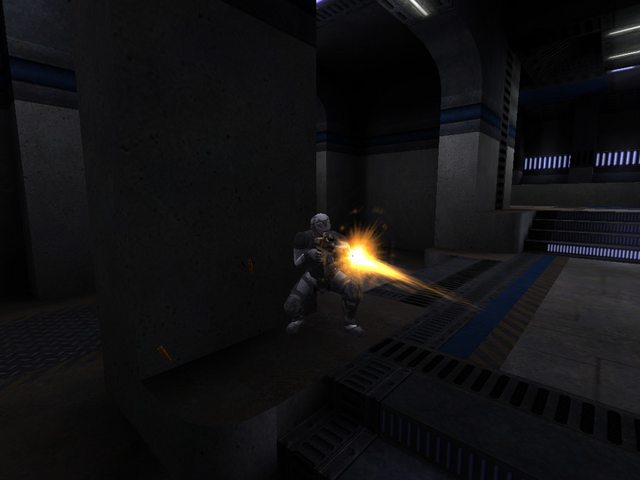 We have two updated HUDs for the alien team. One is made by Gireen, and the other is made by one of our new 2D artists, Khaos. Both will be present in-game, and you can choose from either. We would like to have a couple of alternative interfaces available in-game so that you can choose the one you prefer the most. The first one shown below is the one made by Gireen, while the second one is Khaos. Keep in mind that both are still in-progress and are subject to change at any time.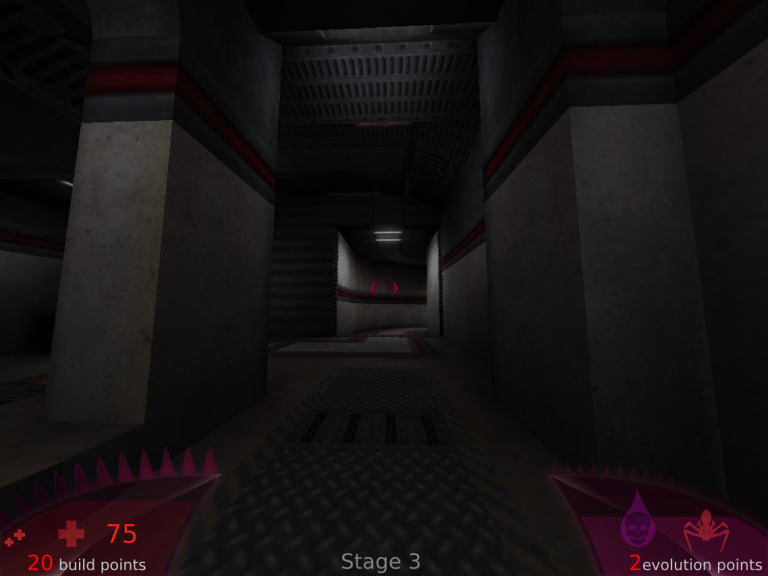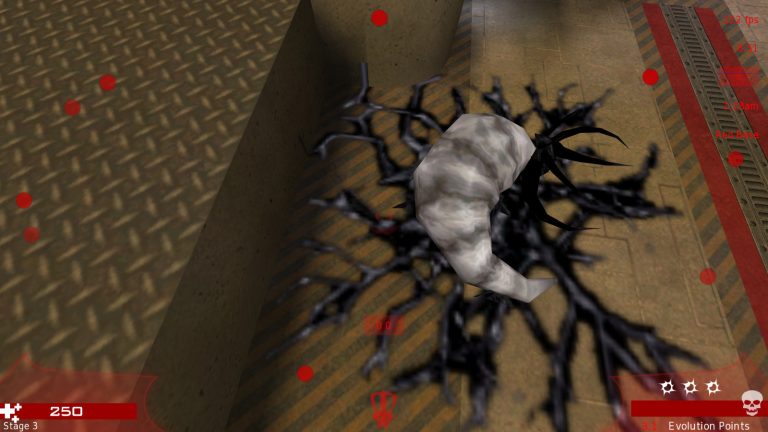 Expect more updates later this month as we approach our Alpha 7 release. In a later post, I'll tell you what to expect in Alpha 7. It will be released on September 1st, which is apparently Teacher's Day in Singapore. Yay!