This release has several gameplay tweaks and map and model updates.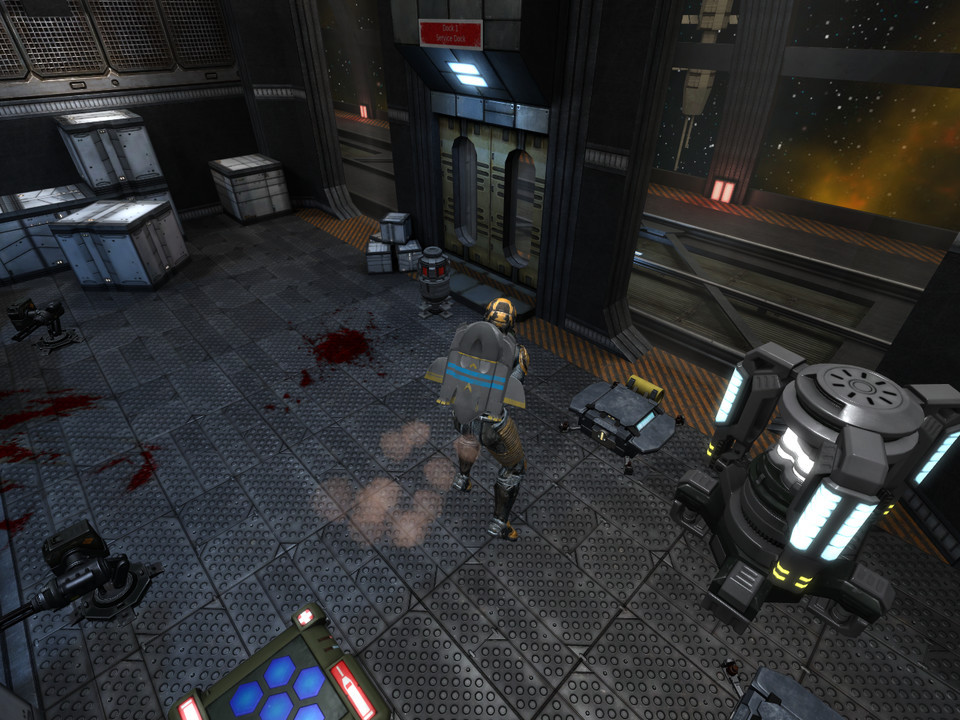 Maps and models
Two of our maps have received updates. Viech has made a few adjustments to Parpax – some which you'll notice quite quickly are around the humans' front entrance – and one old Tremulous map has become an Unvanquished map. Supertanker has done a retexturing job on Spacetracks (and there may be one or two layout tweaks too).
The drill and the jetpack have seen a few fixes – there were a few problems in the initial model exports. Little things like sharp seams being lost.
Gameplay changes
Turrets now cost 10 build points and have increased health (250hp) ‒ but are now susceptible to dretch damage. Their firing pattern is once more continuous, and they'll continue to fire so long as there's a line of sight to the target. Armouries now cost 8bp each.
Alien health regeneration is tweaked: you get less for being in base and more for being on creep or close to a team-mate. It's no longer possible to switch between higher alien classes which have the same cost.
Radar and advanced marauders are now available earlier, and the cost of a grenade is reduced to 250 credits. Finally, fire spread is a bit less aggressive.
Build changes
We now use header compilation, which provides a significant reduction in build time. There's been a lot of small fixes and some clean-up of dead code. Compatibility should be improved a bit too – unnecessary checks for unused GL extensions have been removed.