Hey everyone. I hope your semesters and/or school years are going well. Here's a list of some things we're working on for our eighth alpha release, which will be made on October 7th, since we've changed the release day to be the first Sunday of each month instead of the first day. This allows us a whole weekend before the release date for packing and testing. While this date does not seem to be any sort of recognized holiday, it does seem to be the anniversary of both Nigeria and Oman joining the United Nations!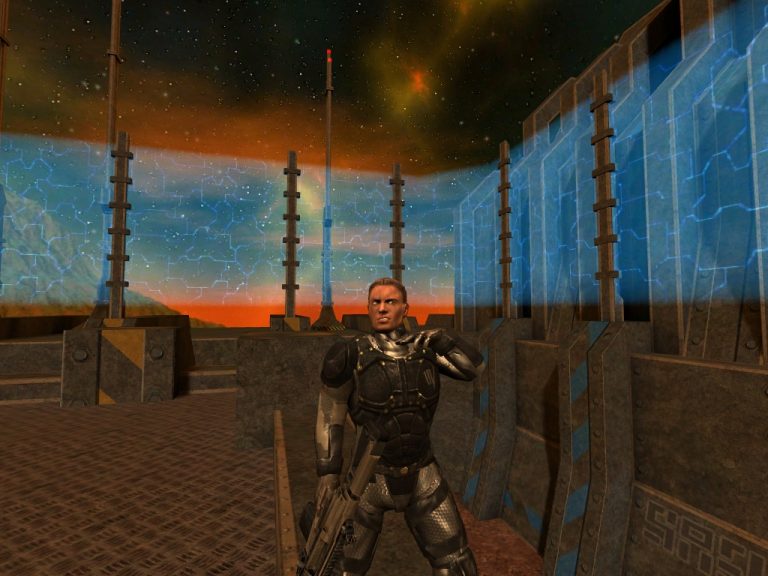 First off, the human model! We've spent quite some getting him just right, and now we're working on finally getting him in-game. In the above shot, you can see a frame of his taunt animation. He has an Unvanquished symbol on his chest armor, and he's generally quite a badass. With his inclusion, the game will start to look much less like Tremulous, now that you won't be seeing the old, expressionless green-suited soldier. Of course, the battlesuit will remain the same until we model it, but that won't take long.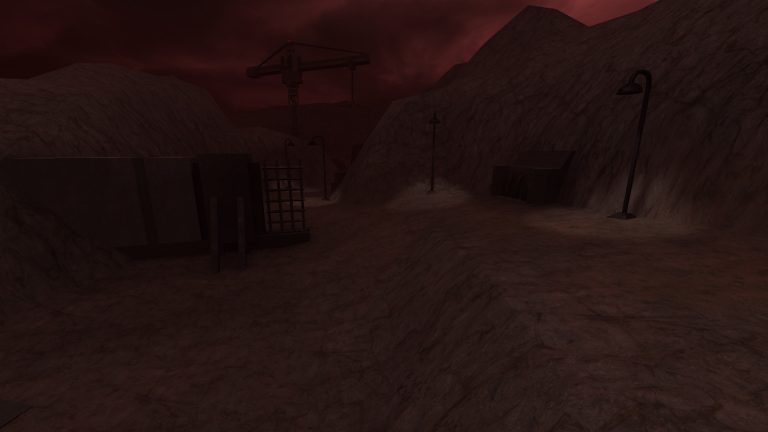 We expect to have an early version of Thunder, a map by EmperorJack. The map takes advantage of Unvanquished's engine features, and looks quite stunning! It's also very expansive, with an abundance of areas to explore. Thunder will be one of the maps included by default once we hit beta, along with some of the other maps made by those on our team.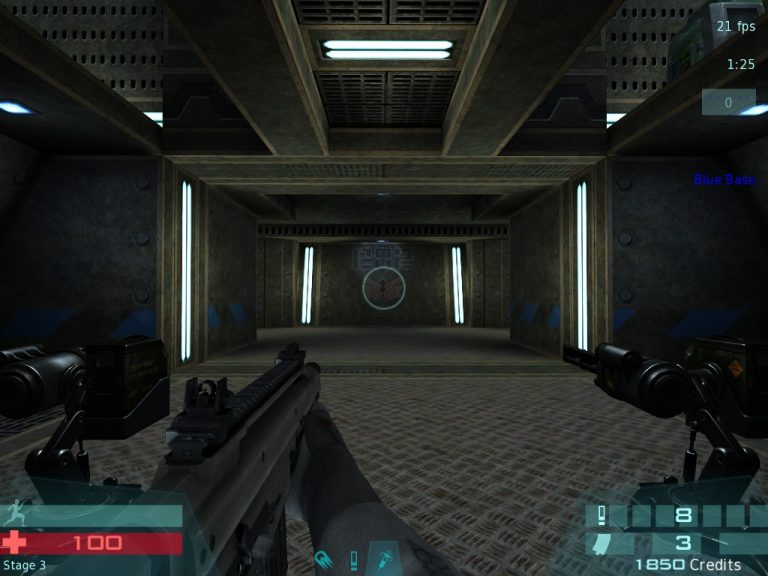 Some of our left-handed players have asked for the gun to be mirrored, and so we've added that too. If you prefer, you can wield your gun left-handed in the first-person view. Of course, this will mirror any text displayed on the weapon's texture, but that shouldn't be much of a problem.
In regards to the codebase, we've been working heavily on it, as always. For instance, we've made some improvements to the GL3 renderer. It now uses roughly 90 MB less memory during the loading of maps, and GLSL's cached files take less space on your hard drive. Our goal is to refine the performance of GL3 to the point that we can safely drop support for the old vanilla renderer. This way, we only have to support one renderer, and we don't have to worry about models or maps looking poorly on vanilla.
Outside of the game itself, I've been busy organizing the work on the new website. I expect the basic site to be finished by the time we make our release. No longer will you have to see that old "coming soon" message! Instead, you'll have a nice page to look at, with a conspicuous download button and links to recent news. There will also be pages for an about section and a media gallery. As the months go by, more work will be done to the site as we add more content and features to it.
Lastly, I'll be doing some reorganization on the forums. There will be two main sections. In the first, you'll have the general sub-forums, like discussion, troubleshooting, clans, etc. The second will have an emphasis on community development. Each sub-forum will be themed after a particular aspect of development, such as coding, modeling, or mapping. Useful tips and information will be posted in stickies, and members of our development team will be posting tutorials over the coming weeks and months. The goal here is to educate the community on how to produce content for Unvanquished, so that members of the public can create their own mods and perhaps one day join the development process. Plus, particularly good community-generated content will receive a spotlight article highlighting what was accomplished.
Stay tuned for more, as always!