This is an old post from the year 2012 recovered from the Web Archive.
Hey folks. The release is later tonight, but I think I should give you a reminder, to prevent any confusion.
We're moving the blog onto the main page of the site. I won't be posting blogs using the blog feature on the forums, but instead, they'll be posted directly to the front page: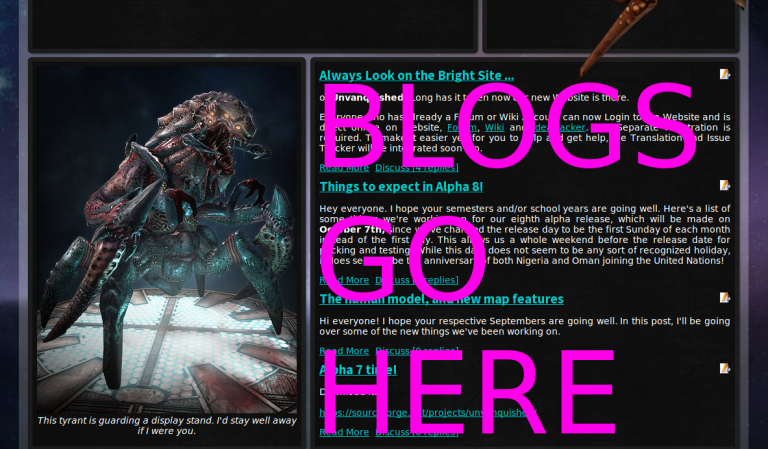 Of course, new blog posts will be automatically added to the forums too. If you reply on the forums, your comments will automatically show up on the site. If you reply on the site, you'll probably show up as 'Guest' on the forums.

The old blog section is not going away! It will be preserved on the forums. We just won't be using it anymore. You can always view old blog posts here:

The release should be ready within ~10 hours or so. There will be a couple of pleasant surprises.